New Roads Health is a confidential online treatment program that offers effective Suboxone treatment for individuals struggling with opioid addiction. With a compassionate and personalized approach, New Roads Health aims to empower individuals on their journey to recovery and help them achieve long-lasting sobriety.

Our mission is to provide safe, confidential, and effective treatment to help professionals and family people break free from opioid addiction.
Same Day Appointments are Available.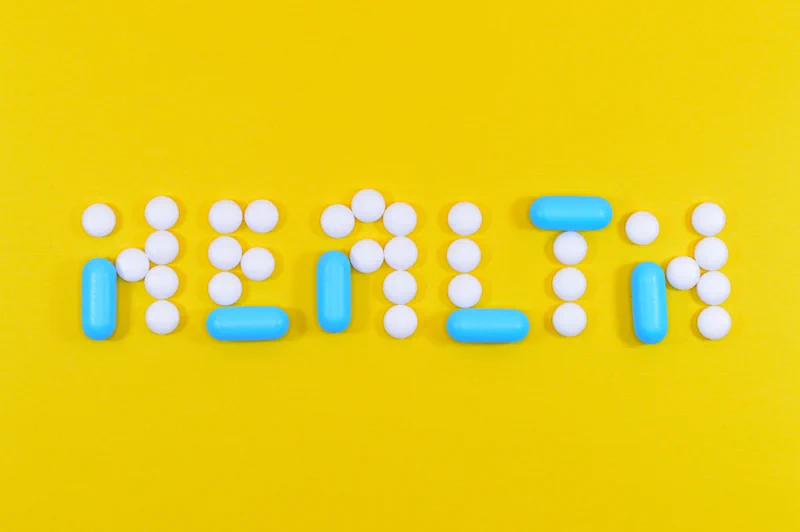 Understanding Suboxone Treatment
SUBOXONE (buprenorphine and naloxone) Sublingual Film® is a prescription medicine used to treat opioid addiction in adults and is part of a complete treatment program that also includes counseling and behavioral therapy. It's utilized to lessen withdrawal symptoms and cravings. Suboxone has been proven effective in helping people recover from opioid dependency and achieve long-term recovery.
New Roads Health Suboxone Telemed benefits:
•  Convenient access to addiction treatment anytime and from anywhere
• Personalized care and treatment plans tailored to fit your unique needs
• Professional support from experienced addiction specialists
•  No need to travel or wait
•  Secure telemedicine consult that ensures privacy and confidentiality.
You're not alone in your journey to overcome opioid addiction. New Roads Health Suboxone Telemed is here to support and guide you toward a healthier, happier life. Our team of caring professionals is ready to answer any questions or concerns you may have. Start Your Healing Journey Today!
Suboxone® is a registered trademark of Indivior PLC. Any reference to it is for informational purposes only and is not endorsed or sponsored by Indivior PLC.

We are dedicated to providing compassionate and effective care for individuals seeking recovery from opioid addiction. We stand by our principles to provide the highest quality of health care to those who would seek our assistance and by that, we follow the following tenets
Mission
Our experienced medical professionals put your healing needs first. We are proud to provide a high-quality level of customer service, medical experience, and commitment to health to all our patients. Our goal is to make you feel better as quickly as possible.
Vision
To help patients receive adequate access to opioid addiction treatment,  and to help eliminate the stigma associated with this condition. We believe that every patient deserves to be treated with dignity and respect and use a holistic, multi-modal approach to achieve optimal results. 
Core Values
We strive to help you improve your quality of life, achieve your recovery wellness goals, and support your best possible life. We deliver excellent care with passion and compassion, build strong relationships with our patients and their families, and most importantly, listen to you.
Addiction Medicine Specialists
Our medical providers have received specialized training and have expertise in the field of addiction medicine. We are knowledgeable in diagnosing, treating, and managing substance use disorders, including opioid addiction. Addiction medicine specialists are vital in creating personalized treatment plans and monitoring the progress of patients who are undergoing Suboxone treatment.
Telemedicine Visits
Telemedicine is a field that is rapidly expanding, utilizing technology to provide medical care from a distance. It involves using telecommunications and digital tools to facilitate consultations, diagnoses, treatment, and monitoring of patients. Healthcare professionals can connect with patients using video conferencing, telephone calls, or secure messaging platforms through telemedicine.
Suboxone Treatment
Our medical professionals have expertise in providing buprenorphine treatment. This treatment involves a medication called Suboxone which is a combination of two active ingredients – buprenorphine and naloxone. Buprenorphine is a partial opioid agonist and naloxone is an opioid antagonist. Suboxone is a part of a comprehensive treatment approach known as medication-assisted treatment (MAT).

Counseling Referral
For optimal results, it is suggested to combine cognitive behavioral therapy with medication-assisted treatment. To refer someone for counseling, our medical professionals will conduct an initial assessment and evaluation to gather information about the patient's addiction history, mental health, and treatment needs. Based on this information, we can provide tailored recommendations for counseling that are specific to the patient's needs.

Founded and driven by the belief that anyone can get back to an opioid-free life
Jackie Pinlac, MSN, APRN – CNP
Jackie Pinlac, MSN, APRN – CNP, is a highly accomplished Board-Certified Family Nurse Practitioner certified by both the American Nurse Credentialing Center (ANCC) and the American Association of Nurse Practitioners (AANP). She achieved her Master's degree with distinction from South University, Savannah, Georgia. With a diverse medical background spanning over two decades, Jackie has gained valuable experience in various healthcare settings, including the neurology rehabilitation unit, primary care, opioid treatment programs (OTP), office-based opioid treatment (OBOT) clinics, online medication-assisted treatment (MAT), intensive outpatient programs (IOP), and detox/rehab facilities. Her primary focus in patient care is assisting individuals struggling with substance use disorders.
Jackie takes immense pride in her US citizenship, having migrated from Manila, Philippines. Throughout her career, she has had the privilege of working in renowned hospitals such as Banner Health, Dignity Health, and Mayo Clinic Hospital in the valley. While working in the neurology rehabilitation unit at Barrow Neurological Institute, Jackie observed a significant correlation between her patients' injuries and drug use. Motivated to make a difference and prevent such injuries, she embarked on a path to educate her community about the effects and consequences of substance use. As the founder and Nurse Practitioner of New Roads Health: Beyond Suboxone, Jackie aims to transform the approach to the opioid epidemic by eliminating stigma, providing immediate treatment, and offering telemedicine-assisted treatment (teleMAT) and in-home induction support.
Active membership in the American Society of Addiction Medicine and participation in the AzMAT Mentors Program further demonstrate Jackie's dedication to her field. She offers training, consultation, and collaboration opportunities to support new and inexperienced medical providers. Emphasizing an evidence-based integrated approach to care, Jackie prioritizes long-term recovery for her patients. Her unwavering commitment lies in advocating for the underserved and marginalized population, recognizing their unique challenges.
In her leisure time, Jackie enjoys immersing herself in nature, hiking, traveling, and, most importantly, spending quality time with her family and beloved dogs. Jackie's message to the world is clear: 
"Nature and Prayers are good medicine."
To God Be The Glory!
What Our Patients Tell About Us
New Roads Health Online Suboxone Treatment
Out of 5 stars
Overall rating out of 47 Google reviews